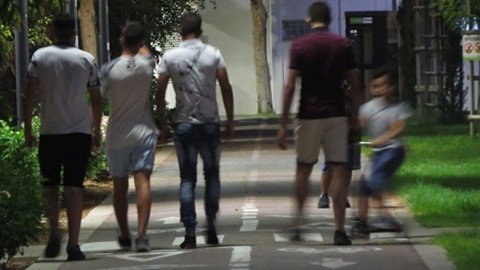 Get out of our way cyclists say
By Annette Chrysostomou
By Annette Chrysostomou
Try walking on a cycle lane through a park or along the seafront in the UK and you can expect an angry ringing of a bike bell at best and verbal abuse at worst from the cyclist you have blocked.
And the law is on the cyclist's side. Cycle lanes are for bikes only.
Not so in Limassol, according to frustrated cyclists. They complain that people are walking all over the bike lanes while obstacles such as garbage cans have been placed on them, making it dangerous or near impossible to cycle safely.
"I believe if nothing is done, somebody will be seriously injured," cyclist Christopher Lyndon told the Sunday Mail, providing the paper with evidence in the form of videos and photos.
"You see people walking, running, standing, sitting, roller blading, skateboarding, pushing prams, walking their dogs and even young children running, and playing on the bike paths."
He said that many cyclists use the cycle path, not just for exercise, but also to go to work, school and for general chores.
"Many cyclists have been threatened and insulted for ringing their bike bells, or just asking pedestrians to move to the side so they can pass. Cyprus is a tourist destination, and many tourists rent bikes. I believe it will give Cyprus a bad image."
To make matters worse he says that when he complained to police, they told him there was nothing they could do.
"I told them my concerns. They were very polite but replied they cannot do anything as the council has not classified the bike path as a bike path. They said it is classified as a pedestrian pathway," Lyndon said.
Not so, says Limassol mayor Nicos Nicolaides who said the paths have been designated as lanes.
"It is prohibited for pedestrians to walk on the lanes. Unfortunately, some people do not follow the law, and this is very dangerous. The municipal employees cooperate with traffic police and also try to make people aware of the fact that it is not allowed. I hope this will change the situation," Nicolaides told the Cyprus Mail.
"There is a law in place since 2018, which is being enforced and specifies that only cyclists are allowed to use the cycling paths. There are fines for this," said transport planner Katerina Stylianou.
She presented the paper 'Cycling in Cyprus' on behalf of the public works department at the Sustainable Mobility and Intelligent Transport conference last year and this clearly laid out what a cycle lane is. It is described as a "ground lane located along a roadway of any road and may be single or doubled, intended solely for the circulation of cyclists and shall be labeled as defined by the provisions of Regulation 71 of the Motor Vehicles and Traffic Police Movement of Regulations".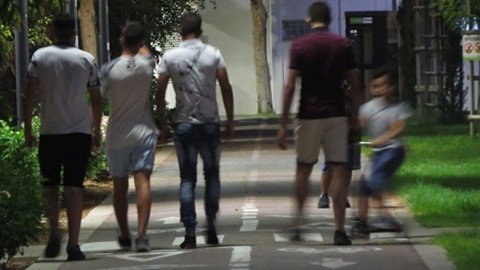 So if the law is in place why are police not fining transgressors?
"Traffic police do not impose fines. I have cycled along the seafront in the morning at 6am and even then there are people walking and running on the paths. It is a very big problem. But police say they have many serious things to do and don't have the manpower to stop pedestrians and fine them," said a source who wanted to remain anonymous.
Head of traffic police Michalis Michael acknowledged the problem exists, but denied nothing was being done.
"He is wrong. The lanes are being policed by officers on bicycles from morning to evening," he said. "They get down and fine people where necessary and make sure people follow the law. They are a very active group of officers who are doing a great job."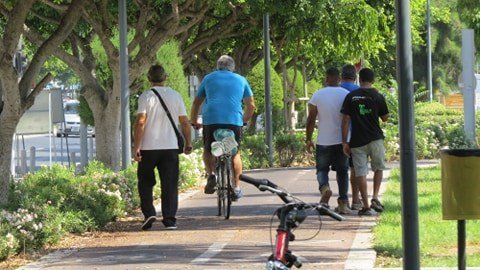 EnglishFrenchGreekRussianTurkish
Powered by

Translate
[slide-anything id='39937′]